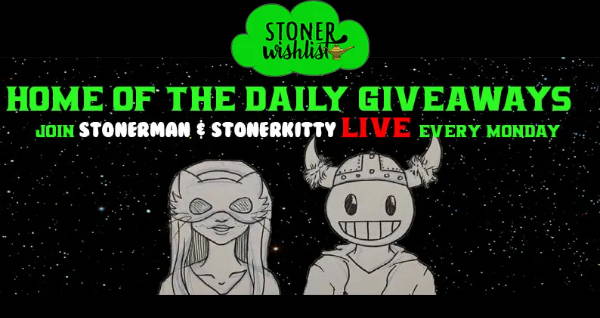 How do your giveaways work?
Our giveaways are simple. All current giveaways are posted on the top of our Facebook page. Simply commenting on that video enters you in to win. Winners are posted on the page once the giveaway ends. Make sure you check back on the page the day after a giveaway.
Hint: Like our Facebook page to be notified of giveaways and winner announcement.
Beware of fake pages.
We will NEVER send you a friend request or message you stating that you won. If you ever get a request or message like that please block and/or ignore.
I was chosen as a winner. How do I claim my prize?
Message our FACEBOOK page your address. Don't panic if we don't reply right away. As long as we got your address down, you're good to go. You have 10 days to claim your prize otherwise it goes back in the Winner's Vault to be given to another lucky #Wisher.
What's the best way to get into contact with you?
For all GIVEAWAY related questions, please contact us via our FACEBOOK page.
Can you win more than once?
Absolutely! It doesn't matter how many times you've won in the past, you have an equal chance of winning again during a GIVEAWAY.
What are comment winners?
Every time we go LIVE on our FACEBOOK page we have comment winners. It's a simply and easy way for you to enter a GIVEAWAY. All you need to do is leave a comment during a LIVE giveaway. You can comment anything you want! Remember to check our FACEBOOK page to see if you are a winner. We post winner the day after a GIVEAWAY. Note: We must be LIVE in order for your comment to quality.
My giveaway prize was sent to the wrong address. What should I do?
Unfortunately, we do not ship out replacement prizes. Please double check you give us the correct shipping address.
i dont like my prize. can i pick a different prize?
YOU GET WHAT YOU GET AND YOU DON'T THROW A FIT!!!