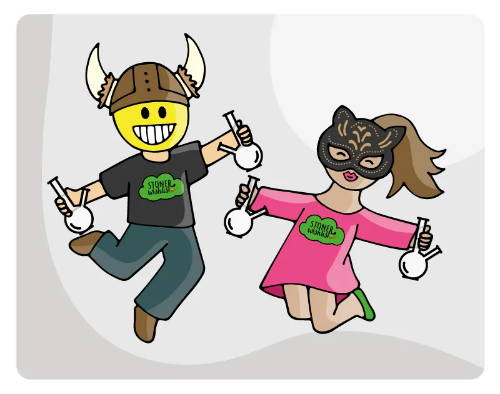 You have found it - the Stoner Shangri-La.
We launched Stoner Wishlist in 2015 with one goal in mind - to create a community for stoners to discover awesome pieces, accessories, and more! Since then, we have continued to expand the options available in the Vault (our online store) to keep your smokesesh fresh!
Stoner Wishlist is a family owned and operated business and we personally pack every order and giveaway prize with care from Northern California and ship worldwide! You can join Stonerman and Stoner Kitty every week LIVE on our Stoner Wishlist Facebook page with tons of fun opportunities to WIN stoner gear. Our Customer Support has more 5-star reviews than ANY other smokeshop out there because we always put our #Wishers first. If you ever experience an issue with an order or prize, feel free to contact our Customer Support Reps Karen & Nico for immediate help!
See what GIVEAWAYS are happening our FB page right now! Search Stoner Wishlist and hang out with us LIVE every week.
Instagram @ StonerWishlist420
Facebook @ Stoner Wishlist
Facebook Group @ Stoner Wishlist Smoke Circle